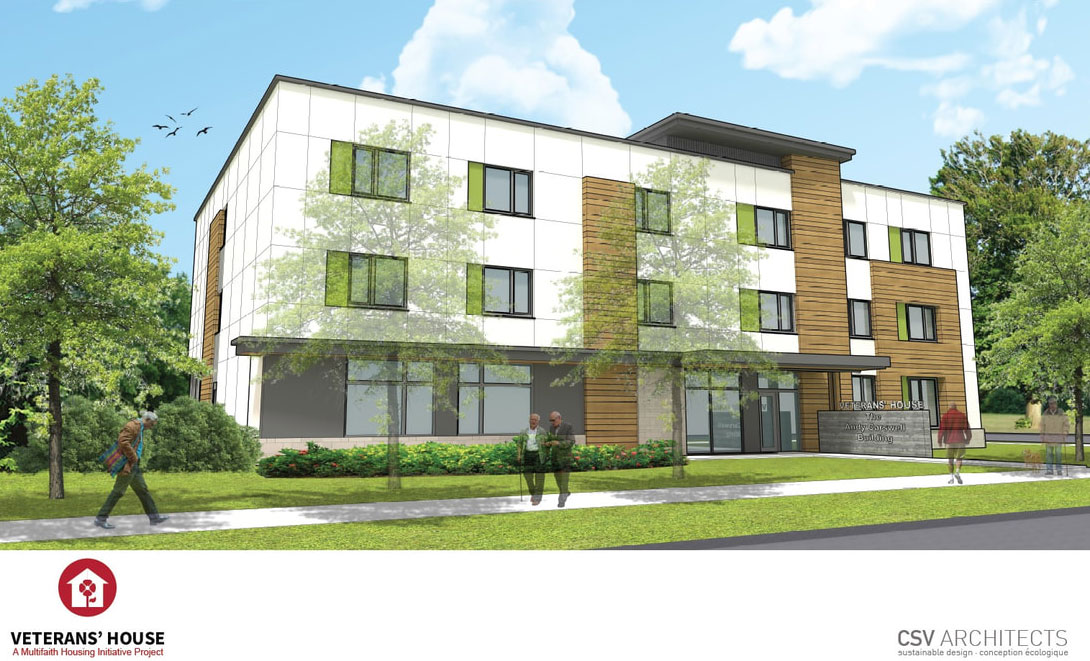 Veterans House Canada is the fifth affordable housing project of Multifaith Housing Initiative, built on the former Rockcliffe Air Base in Ottawa, on Mikinak Road. Veterans House is a 40-unit building of bachelor apartments, for veterans who are homeless or at risk of becoming homeless. It opened in February 2021.
The development offers community gardens, a community room with kitchen facilities, a lounge area and free wi-fi, a dog park, laundry room and an outdoor BBQ area.
Project partners include Ottawa Salus, Soldiers Helping Soldiers, Royal Canadian Legion, True Patriot Love, and Canadian Forces Morale and Welfare Service.
Mailing Address:
745 Mikinak Road
Ottawa, ON
K1K 5A7
Phone: 343 984 4703
Email: .(JavaScript must be enabled to view this email address)