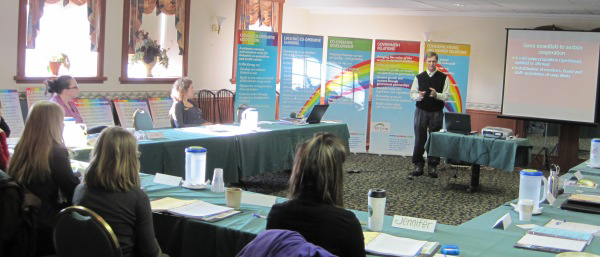 On Co-op is a resource and common voice for Ontario credit unions and co-operatives in the areas of co-operative development, government relations, membership and communications, and lifelong co-operative learning. Our mission is to lead, cultivate and connect co-operatives.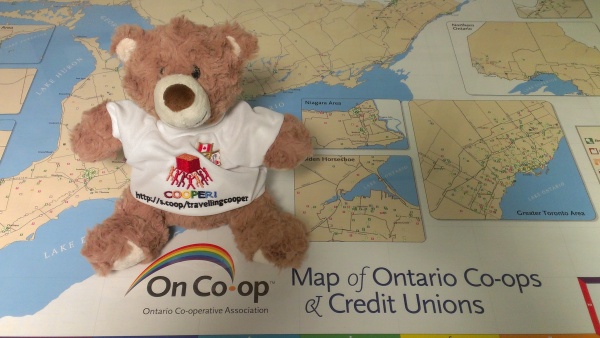 Request a visit from Travelling Cooper
Don't miss your chance to host Ontario's cuddliest IYC legacy project! On Co-op will do their best to connect Cooper to co-ops throughout Ontario if you send a visitation request.
If your co-op wants a visit from Cooper, send them an email with the details including the contact person, co-op/credit union name and address and they'll try to have Cooper pay you a visit. If there is a special reason for Cooper's visit, be sure to tell them that, too.
Let's show Cooper how Ontario's Co-ops are Building a Better Ontario!
Website:
The Ontario Co-operative Association (On Co-op)